Đối tác
Siemens is a global powerhouse focusing on the areas of electrification, automation and digitalization. One of the world's largest producers of energy-efficient, resource-saving technologies, Siemens is a leading supplier of systems for power generation and transmission as well as medical diagnosis. In infrastructure and industry solutions the company plays a pioneering role.
ABB is a pioneering technology leader that works closely with utilities, industry, transportation and infrastructure customers to write the future of industrial digitalization and realize value.
Infinera empowers network operators to scale bandwidth while accelerating service innovation and automating optical network operations. Service providers, cloud operators, governments and enterprises across the globe rely on Infinera Intelligent Transport Networks to create rich end-user experiences based on efficient, high-bandwidth optical networks.

Schneider Electric develops connected technologies and solutions to manage energy and process in ways that are safe, reliable, efficient and sustainable. The Group invests in R&D in order to sustain innovation and differentiation, with a strong commitment to sustainable development.

The Coriant SDN/NFV-enabled portfolio of open, disruptive, and hyperscale solutions and multi-sided platform innovations helps network operators cost-efficiently scale network capacity, reduce operational complexity, and create the resilient foundation for a new generation of mobile, video, and cloud services.
Alcatel-Lucent S.A. was a French global telecommunications equipment company, headquartered in Boulogne-Billancourt, France. It was formed in 2006 by the merger of France-based Alcatel and U.S.-based Lucent, the latter being the successor of AT&T's Western Electric
Palo Alto Networks® Security Operating Platform prevents successful cyberattacks by harnessing analytics to automate routine tasks and enforcement. Tight integration across the platform, and with partners, simplifies security so you can secure users, applications and data.
We're out to change the way people build technology. Among data storage companies, we defy industry conventions, and by pairing our partners and customers with our elegantly simple solutions we hope to forever change expectations of what's possible from a data storage company.
At Citrix, we focus on a single driving principle: making the world's apps and data secure and easy to access. Anywhere. At any time. And on any device or network.
We believe that technology should be a great liberator. Freeing organizations to push the limits of productivity and innovation. Empowering people to work anywhere and at anytime. And giving IT the peace of mind that critical systems will always be accessible and secure.
Nutanix was founded with a bold vision: to make managing IT infrastructure so simple that it becomes invisible. It all started with bringing together compute, storage, networking, and virtualization in one invisible stack. And now? We're making clouds invisible too.

Building a custom security plan that is both industry-specific and aligned to your security maturity demands a partner with deep expertise and global reach. The IBM Security Strategy and Risk services team is that valued partner.
Symantec™ Integrated Cyber Defense Exchange (ICDx) is an open platform that gives you control over your enterprise security data, letting you determine how much data you collect, how long you retain it, and where it resides. It also provides a standard, cross-product schema for analytics, reports, and dashboards.
Radiflow is a leading provider of cyber security solutions for critical infrastructure networks (i.e. SCADA), such as power utilities, oil & gas, water and others.
SCADA networks often extend across multiple remote sites, allowing automation devices to be controlled from the control center.
Founded in 1993, PLANET Technology Corporation is a leading global provider of IP-based networking products and solutions for small-to-medium-sized businesses, enterprises, and SOHO markets.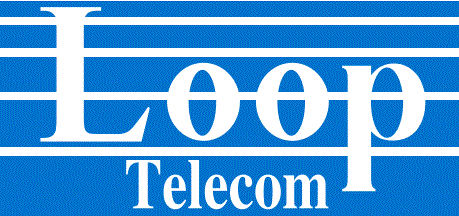 In 1991, a group of established professionals from the communications industry founded Loop Telecom. These industry leaders, with decades of experience and years of service at Verizon, Tellabs and AT&T, realized the largely untapped engineering and production capabilities of Taiwan. Just ten years after founding, with its Western-style engineering and management, Loop Telecom met the earnings, market, and product diversity requirements to go public with its IPO. It is currently traded on the Taiwan Stock Exchange Corp., or TSEC (3025).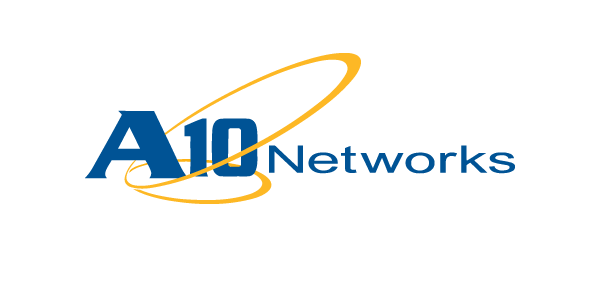 A10 Networks is more than a technology company. We provide security. We provide intelligence. And we provide automation across our portfolio of secure application solutions services. It's in our DNA. It's what we stand for. Our mission is clear: To enable intelligent automation with deep machine learning to ensure business critical applications are protected, reliable and always available.
FireEye has created a unique learning system. Our real-time knowledge of the threat landscape ensures that our offerings provide the best means to protect our customers. We are constantly guided by our frontline expertise as we build our products, deliver threat intelligence and arm our services team to prepare for, respond to and prevent breaches.
EXFO develops smarter network test, monitoring and analytics solutions for the world's leading communications service providers, network equipment manufacturers and webscale companies. We are the market leader in optical testing and the technology leader in service assurance, with more than 2,000 employees in 27 countries and 2,000 customers worldwide.

Phoenix Contact is a globally present, Germany-based market leader. Our group is synonymous with future-oriented components, systems, and solutions in the fields of electrical engineering, electronics, and automation. A global network across more than 100 countries and 15,000 employees ensure close proximity to our customers, which we believe is particularly important.